See NOTE at foot of text below.

Funnily enough, accounts aren't prepared by tossing numbers around – like darts in a game of darts! You see, for a business to make good decisions it needs accurate data.

In this course, we cover the basics of accounting (a.k.a. keeping the books) – where it's come from (and why). Then we go on to balancing the books, double entry, why the banks seem to lie to us, and why it's right for debits to be on the left. We work through loads of examples (= crunch lots of numbers) to ensure your understanding becomes second nature – so you can do them in your sleep – beats counting sheep!
To finish we go through some examples of incomplete records – where you have to figure out the missing item(s). Then you will know why your accountant might take a while with your accounts. Get it right and you might even save accounting fees!
But isn't that what the accounting program in the computer is supposed to do? Well, yes, but have you heard of the GIGO principle? Garbage in, garbage out? If you don't know where things are meant to go, or how they should be treated by you or the program, chances are those financial statements we discuss in the Bean Counting course might not be as accurate as you think. And this could lead to making the wrong decisions, (or higher accounting fees), … Makes the course sound like it will pay for itself, doesn't it!
Who Is The Target Audience?

We want everybody to do it! Seriously! The course is designed for:
Students (high school and above, if not earlier)
People in the workforce, and
People wanting to get (back) into the workforce.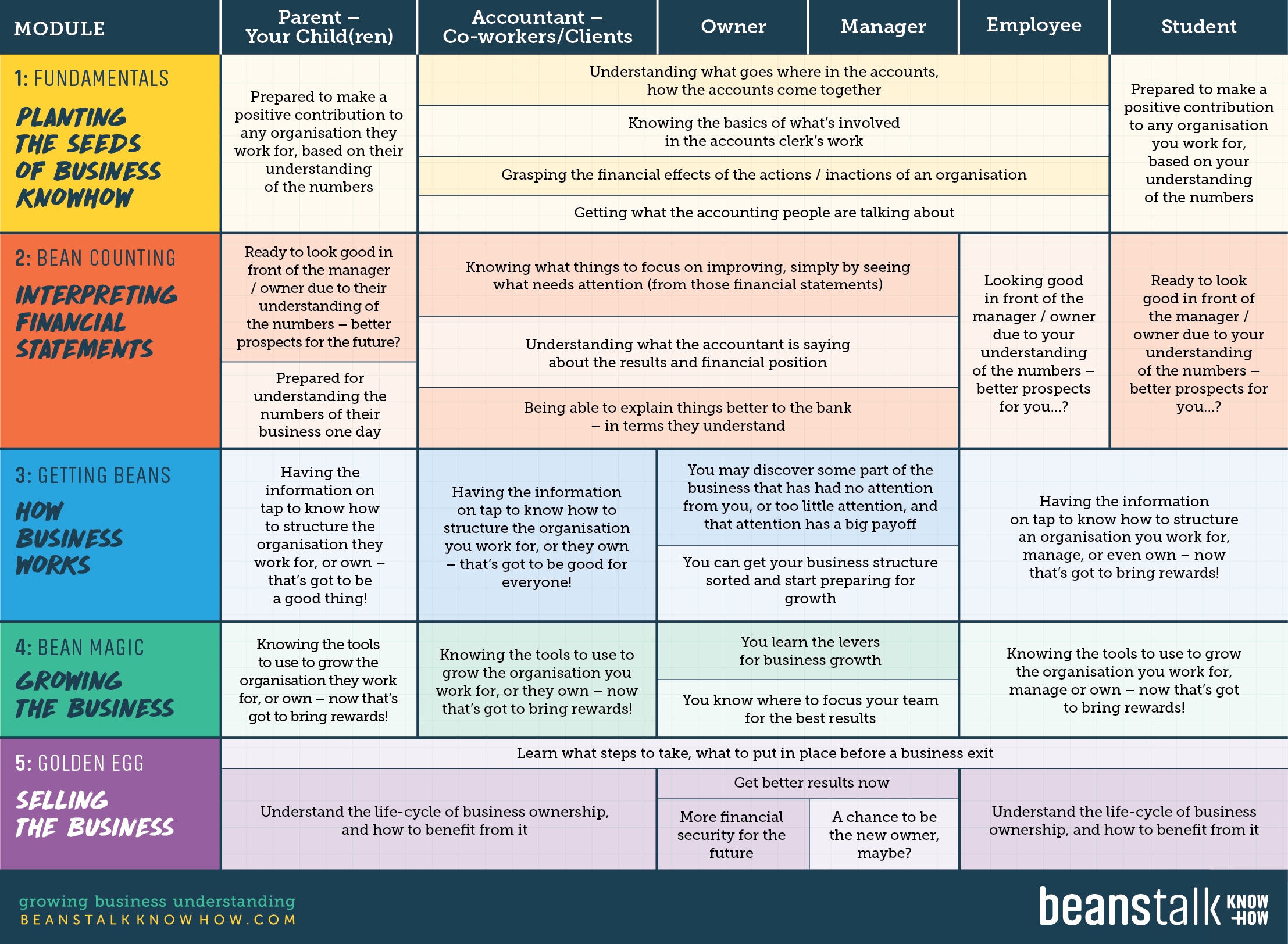 Why This Module?

The majority of people end up working (for money) within an organisation for which accounts are prepared. For most people this employer is a business, maybe even one they own themselves! Yet, in spite of this, schools do not teach fundamental bookkeeping.
So, most people end up not knowing the financial effect of what they do, and the decisions they make. Nor do they know how accounts go together, and what must be done to keep them accurate.
This module is a start in changing this. It's a start in making people more valuable to the organisation they work for, more able to manage that organisation, and more able to help strengthen it.
How Does It Work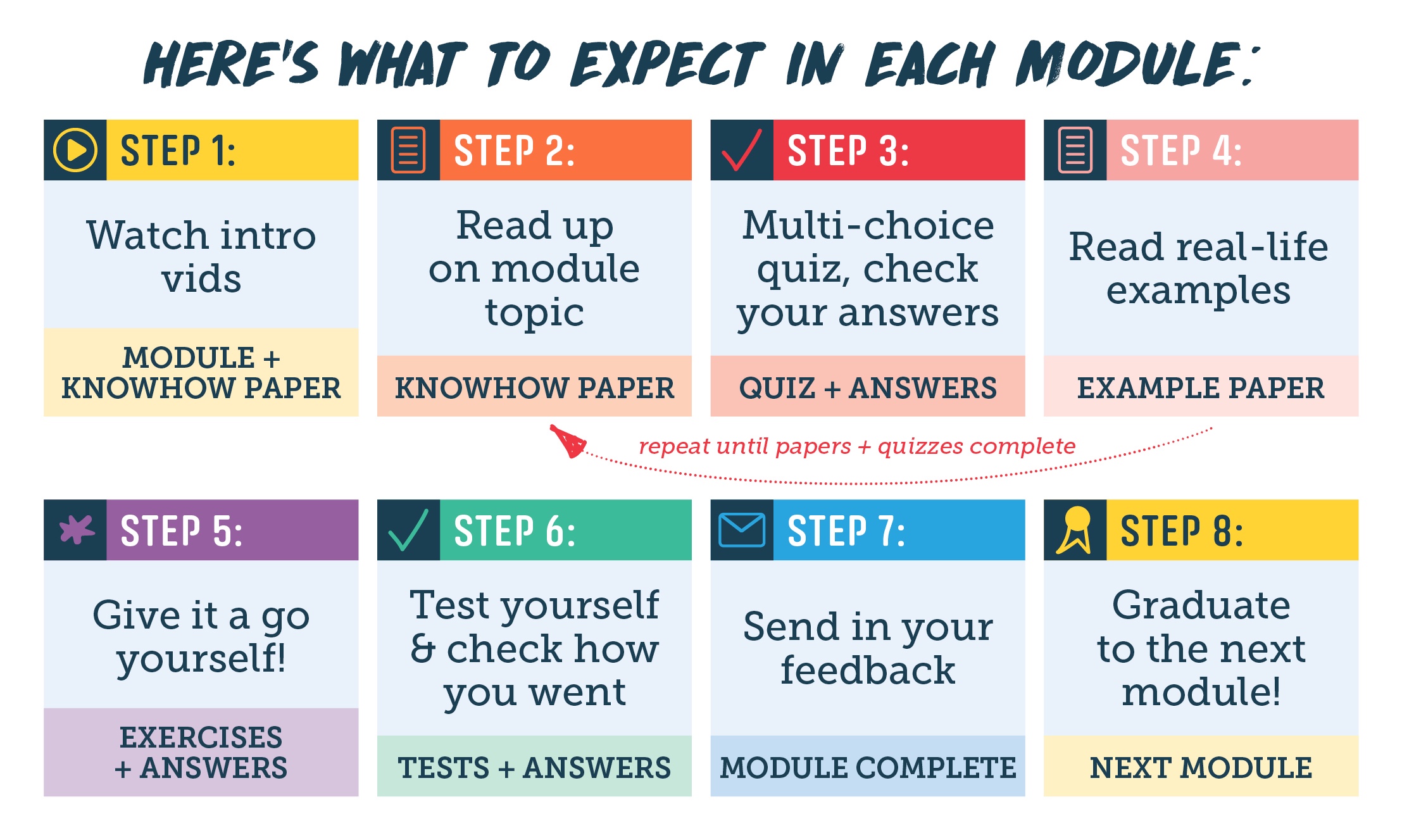 How Long Will This Take?
It depends how hard out you want to go. But we envisage you should be able to get through the module in around ten hours total.
How is the Course Structured?
The module includes a number of KnowHow papers, with accompanying Quizzes. You then move on to Examples, followed by parallel Exercises.
Finally, there is a multi-part Test, just to make sure you've grasped it all. We cover double entry, debits and credits, the accounting equation, the chart of accounts, accruals, prepayments, provisions, and much, much more.
What Do I Get?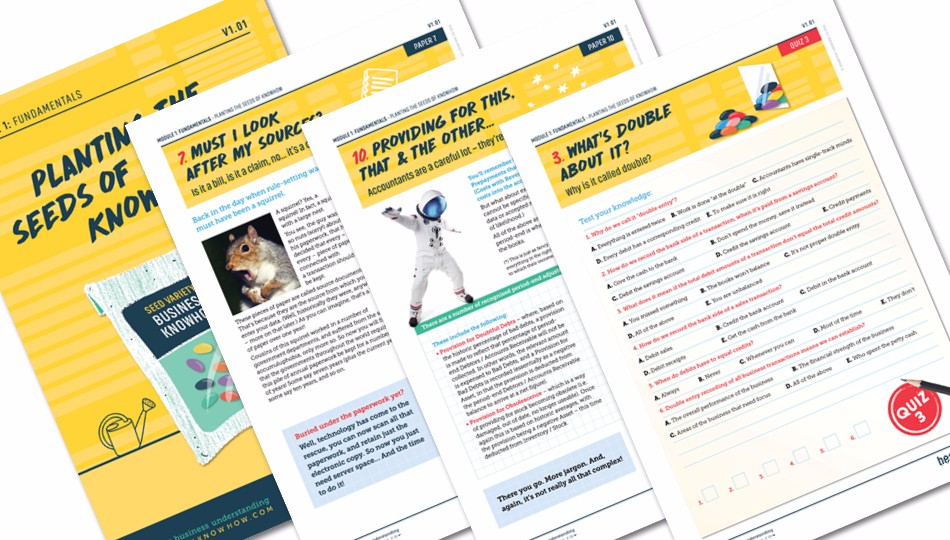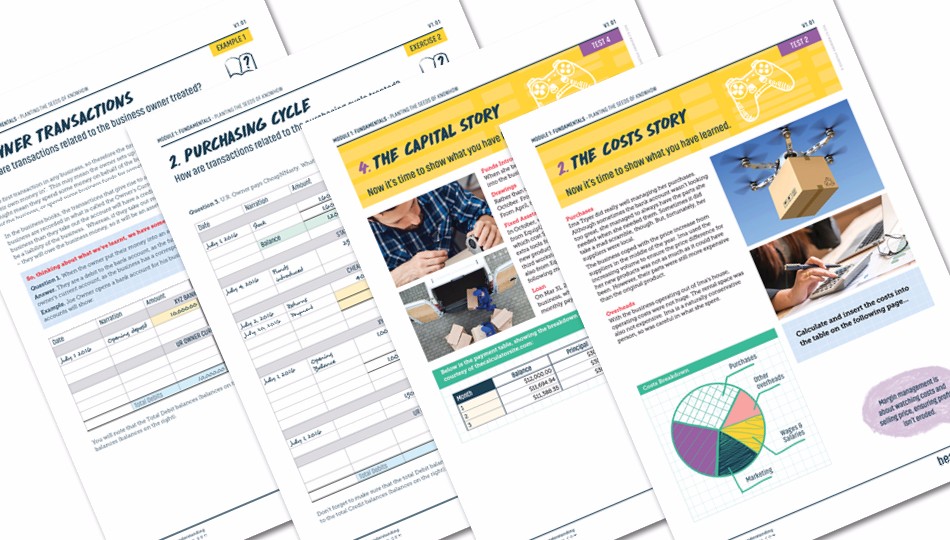 You get a login to enable you to access:
The PDFs of:

The KnowHow papers
The Examples
The Exercises
The Exercise Answers
The Tests
The Test Answers

The Quizzes (and their answers), which are hosted online.
PLEASE NOTE this is the Student Elements version of this course. As such the Answers are not included.
Testimonials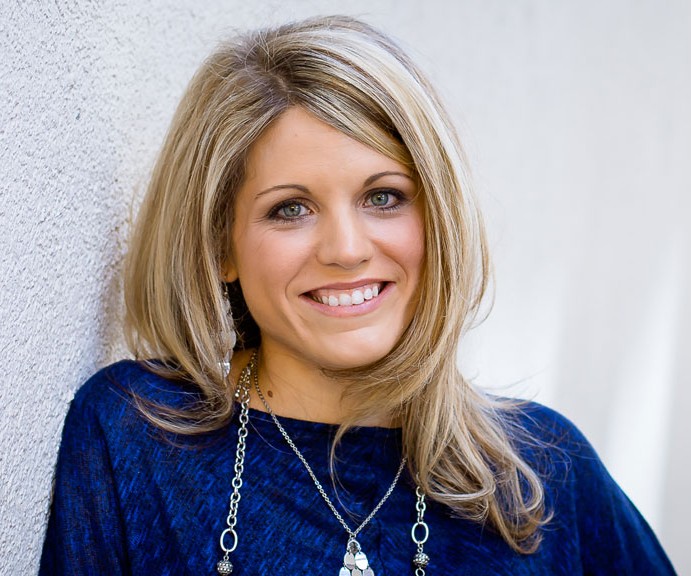 Crystal Paine - Money Saving Mom

"I never really understood the why behind many of my tasks. While working through this program in preparation for my daughter, I was able to gain a better understanding of the why behind how I do things, such as; balance sheets, fixed assets and depreciation. With this new understanding, I am able to do my job much more efficiently. This in turn makes me a more valuable asset to my company."
Your Instructor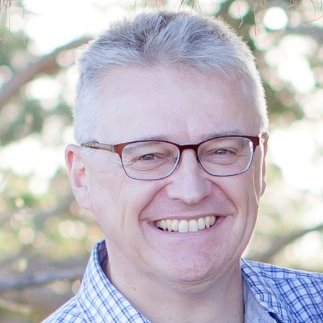 I have worked in a variety of industries – from retail to printing, an international airline to a government health enterprise – and in organisations of various sizes – from global engineering giant to boutique accounting firm.
My roles have encompassed financial and management accounting, company and tax accounting, finance and operations management. My focus has always been on improvement – processes, my role, results – whatever I could do to contribute to bettering the organisation.
I've worked closely with Medical Professionals from various specialities, Engineers, Logistics professionals, Printers, Manufacturing specialists, Retail gurus, and clients from all over the spectrum – and, yes, I've tried to make things better for all of them.
Frequently Asked Questions
When does the course start and finish?
The course starts now and never ends! It is a completely self-paced online course - you decide when you start and when you finish.
How long do I have access to the course?
How does lifetime access sound? After enrolling, you have unlimited access to this course for as long as you like - across any and all devices you own.
How do online courses work?
With BeansTalk KnowHow online courses, you will learn the exact skills you need to gain financial proficiency and have the flexibility to plan study around your own schedule. The online modules are just as effective as in-person classrooms and provide all the tools you need to succeed.